client:
 Hawke's Bay District Health Board
agency:
 Band
project:
 Our Health Website
2015
A collaboration of agencies Band, Flip and NZ Digital won the pitch for the Hawke's Bay District Health Board Website business in 2015.
The brief was a website design and build encompassing a 'whole of health sector overview', specifically for use by community, consumers, patients and their families. To Provide a simple, fresh point of reference for all health information for Hawke's Bay consumers, and one point of reference for all health needs. The platform was specified as Silverstripe, as defined by the New Zealand government for all government agencies.
The scope of content was huge, so the design needed to be clean, simple, easy to use, and easily to search on many levels. The Our Health brand had just been released, creative and design by Band. This gave us the core colour palette and references to styling.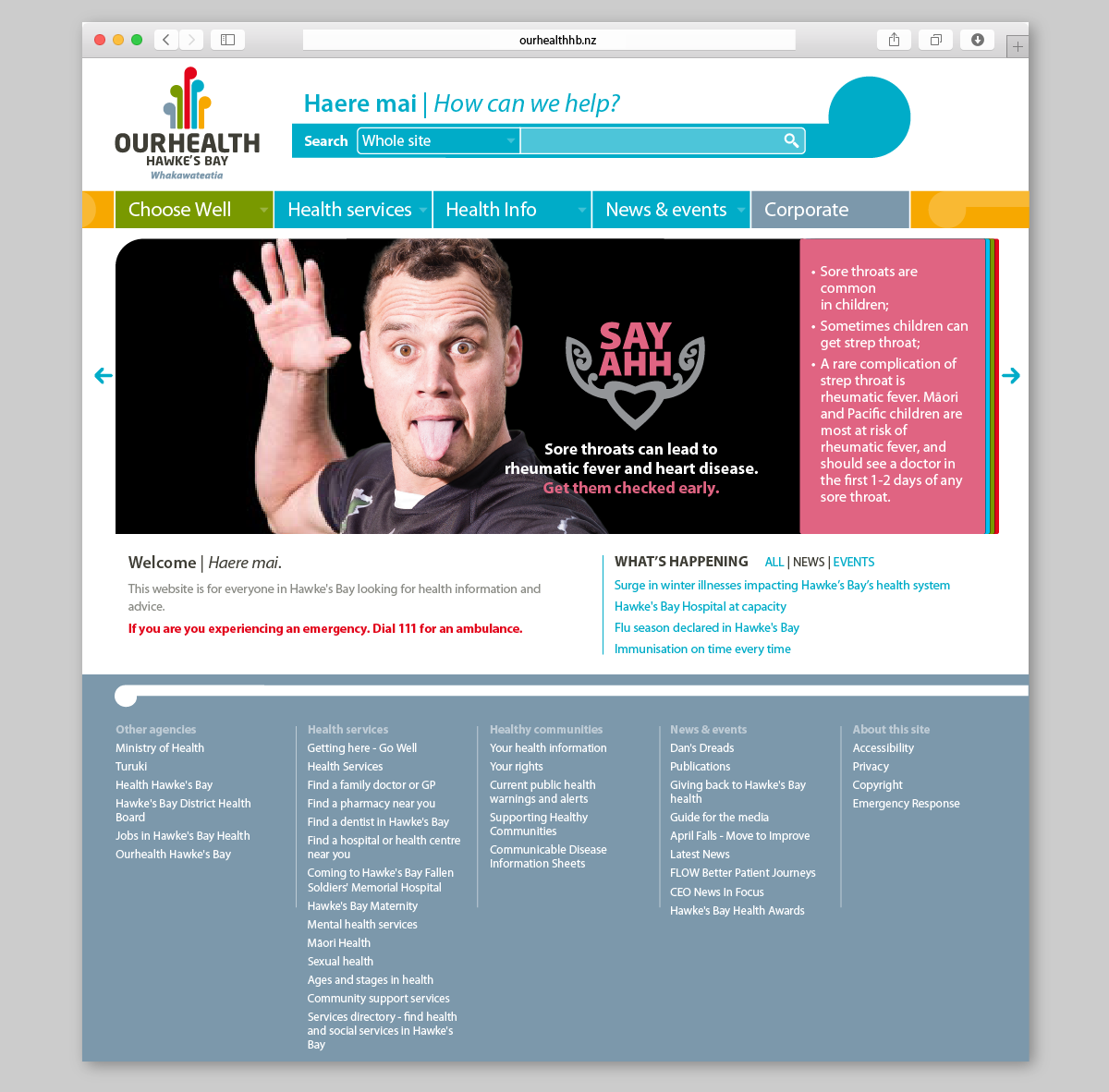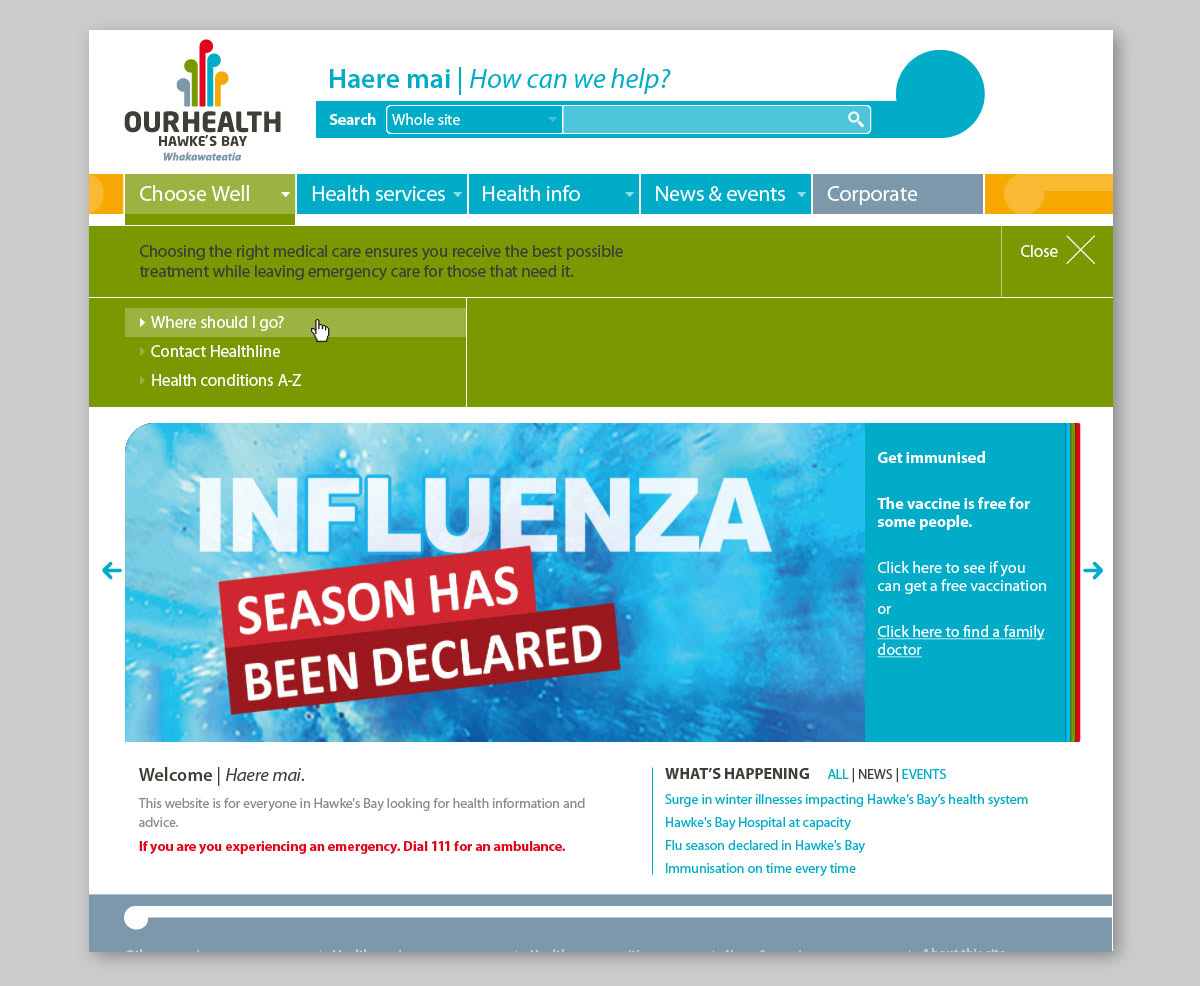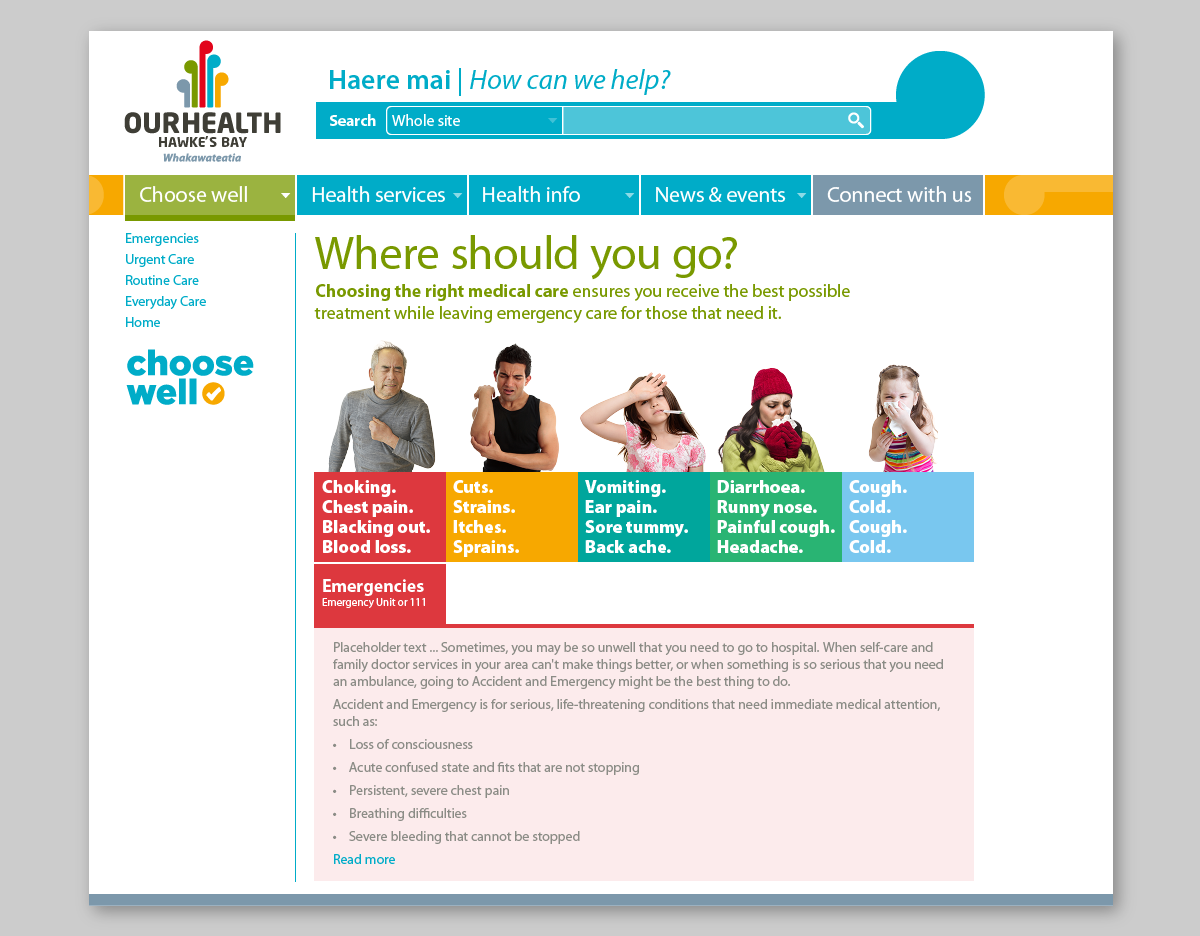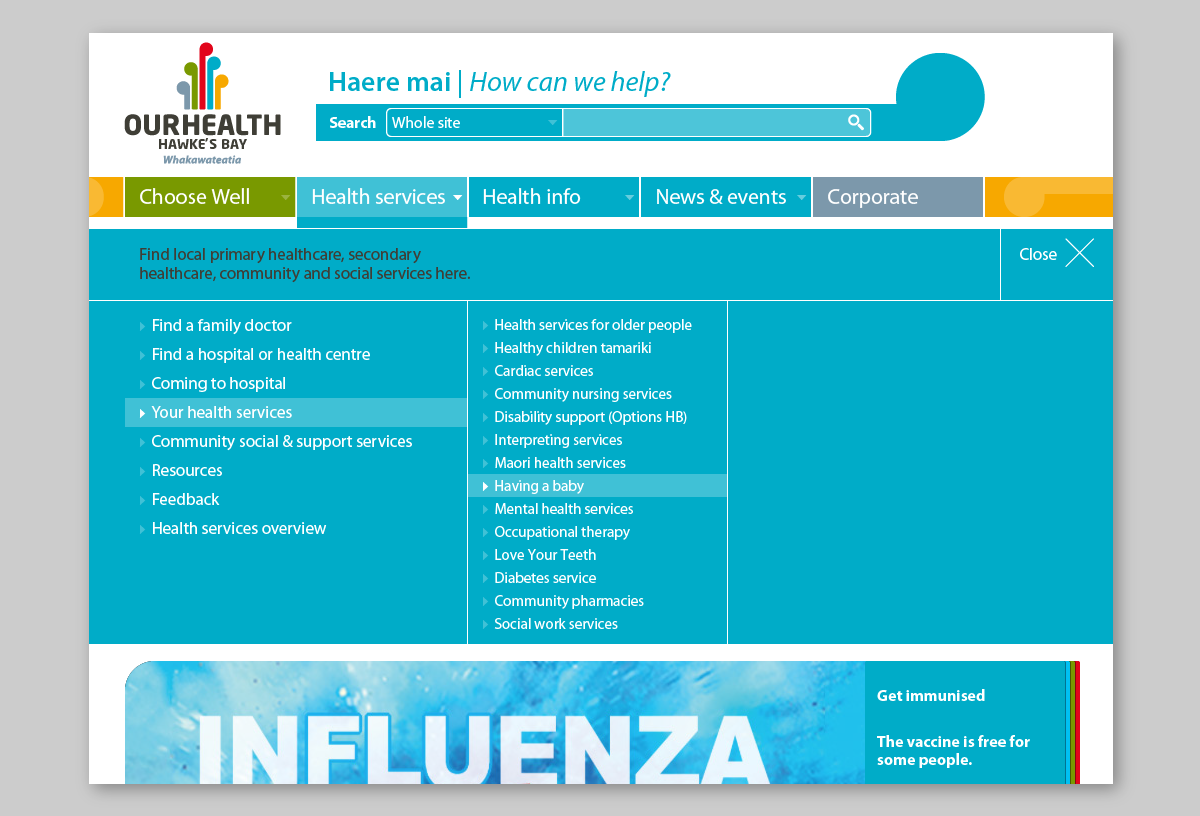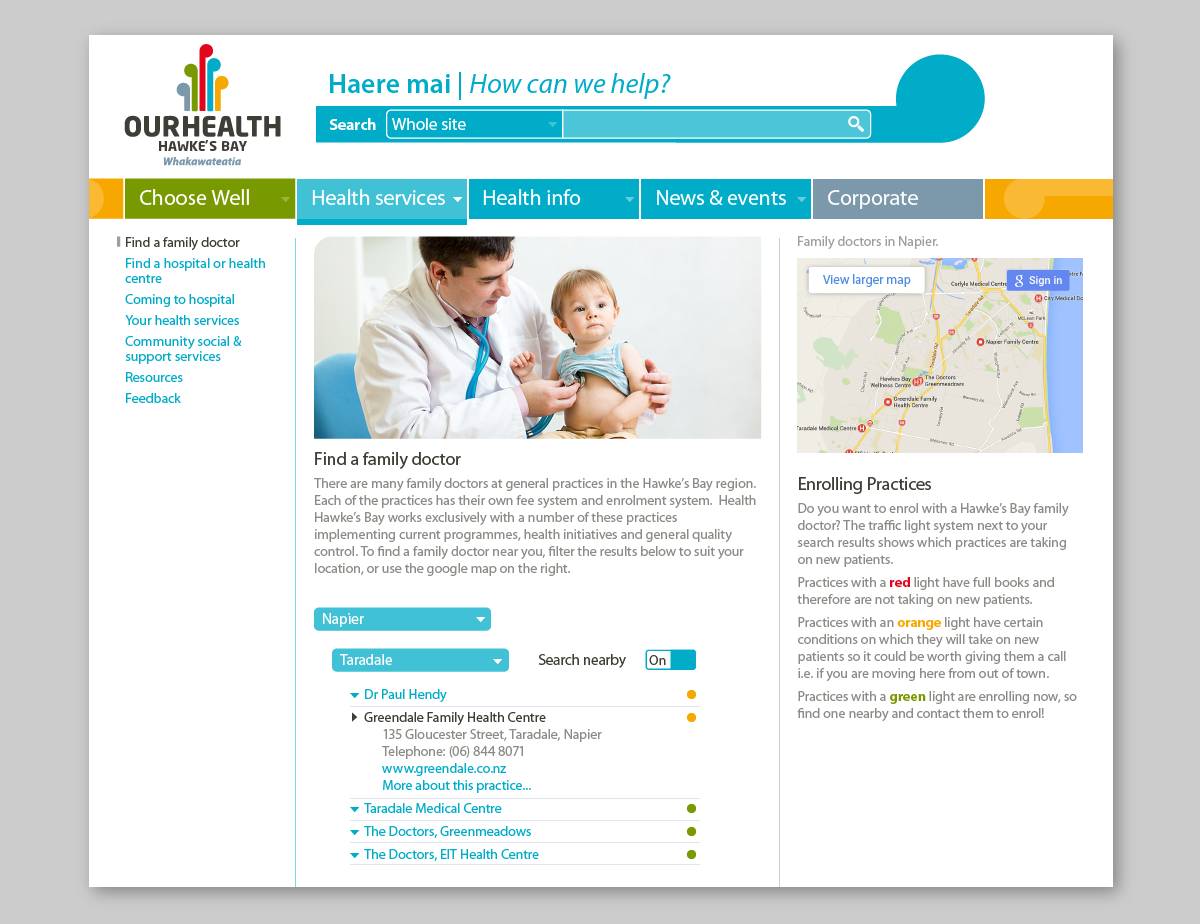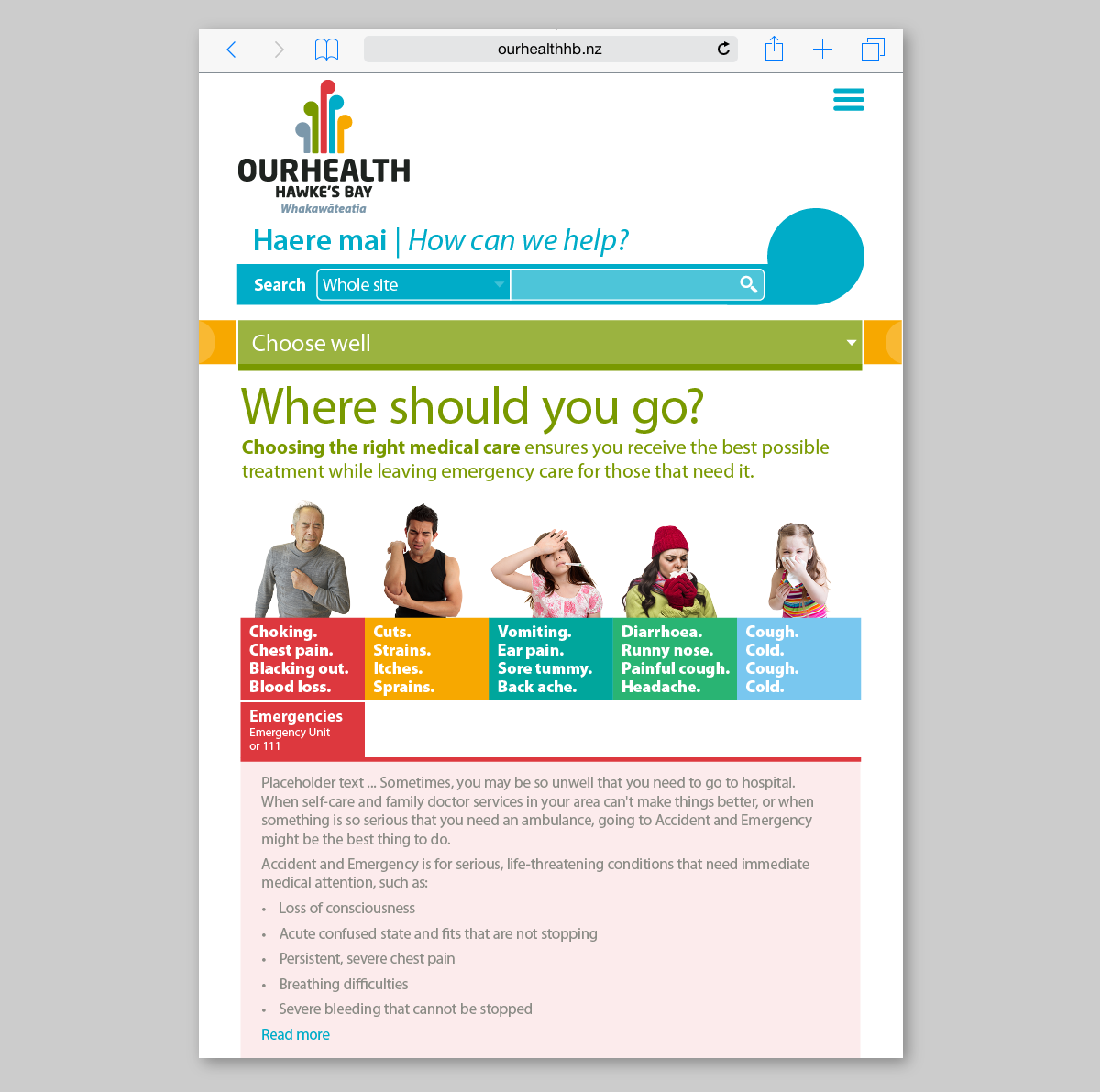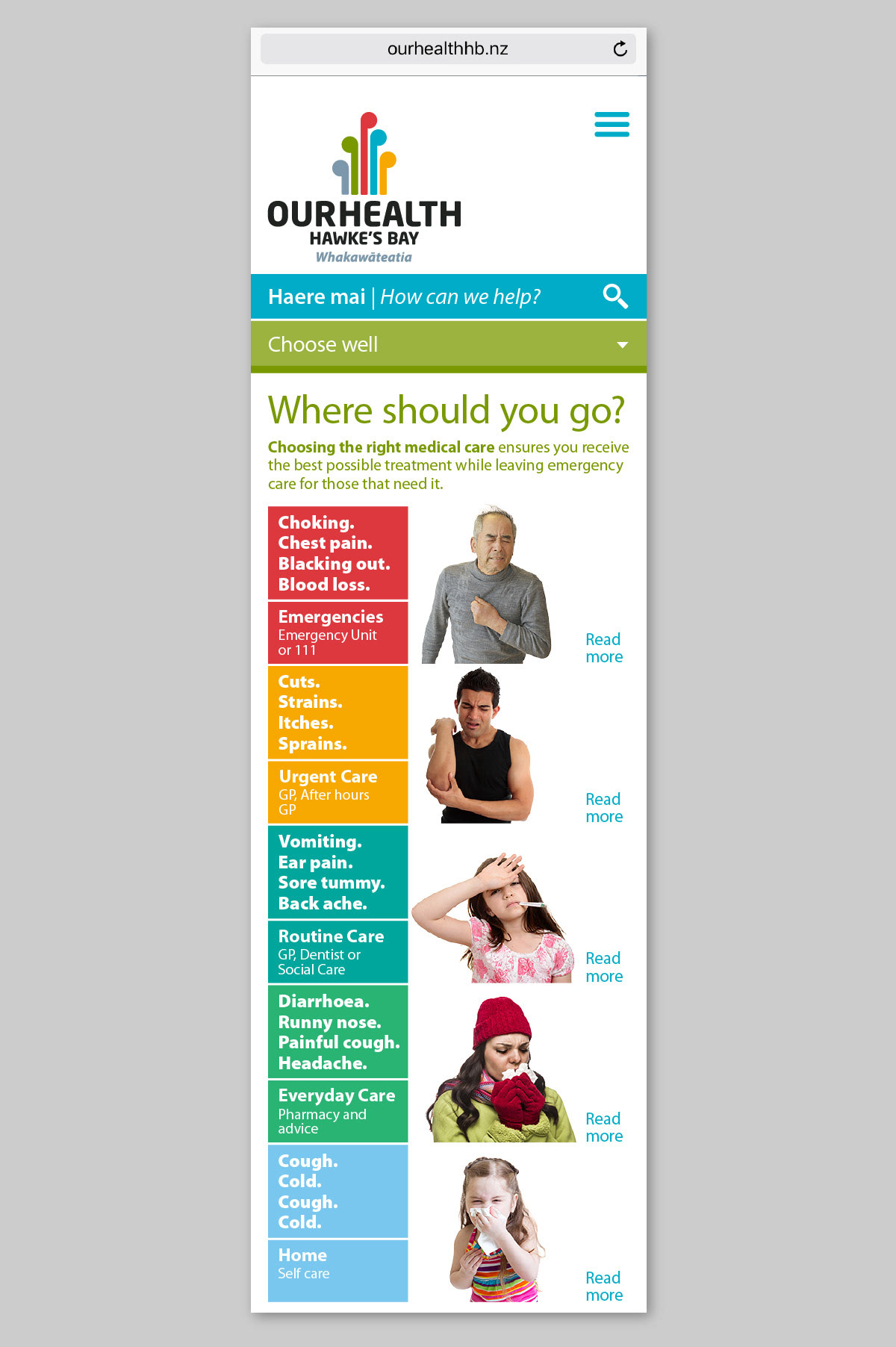 project:
 Wayfinding
2015 - 2017
These were multiple projects over 2 years, but really form a single goal of improving way finding for staff, patients and public across the health board's multiple sites, some of which are very large and complicated, as hospitals tend to be.
It started with a new design system for signage both external and internal. This needed to be a thoroughly considered system that could be applied to numerous sites and buildings, keeping it simple and on brand. 
Applied initially to an entire new building for mental health services. Then applied as and when change is required in other areas.
Other projects that fall into this category of way finding are the maps in the visuals below. The first is part of a Go Well campaign encouraging staff to walk, cycle or take public transport to and from work.
The second is for staff and public, mapping services for ease of locating on site, including finding car and cycle parking appropriate to hospital service locations. This is an online interactive tool, yet to be deployed on the OurHealth website. Various versions are currently being used in printed format only.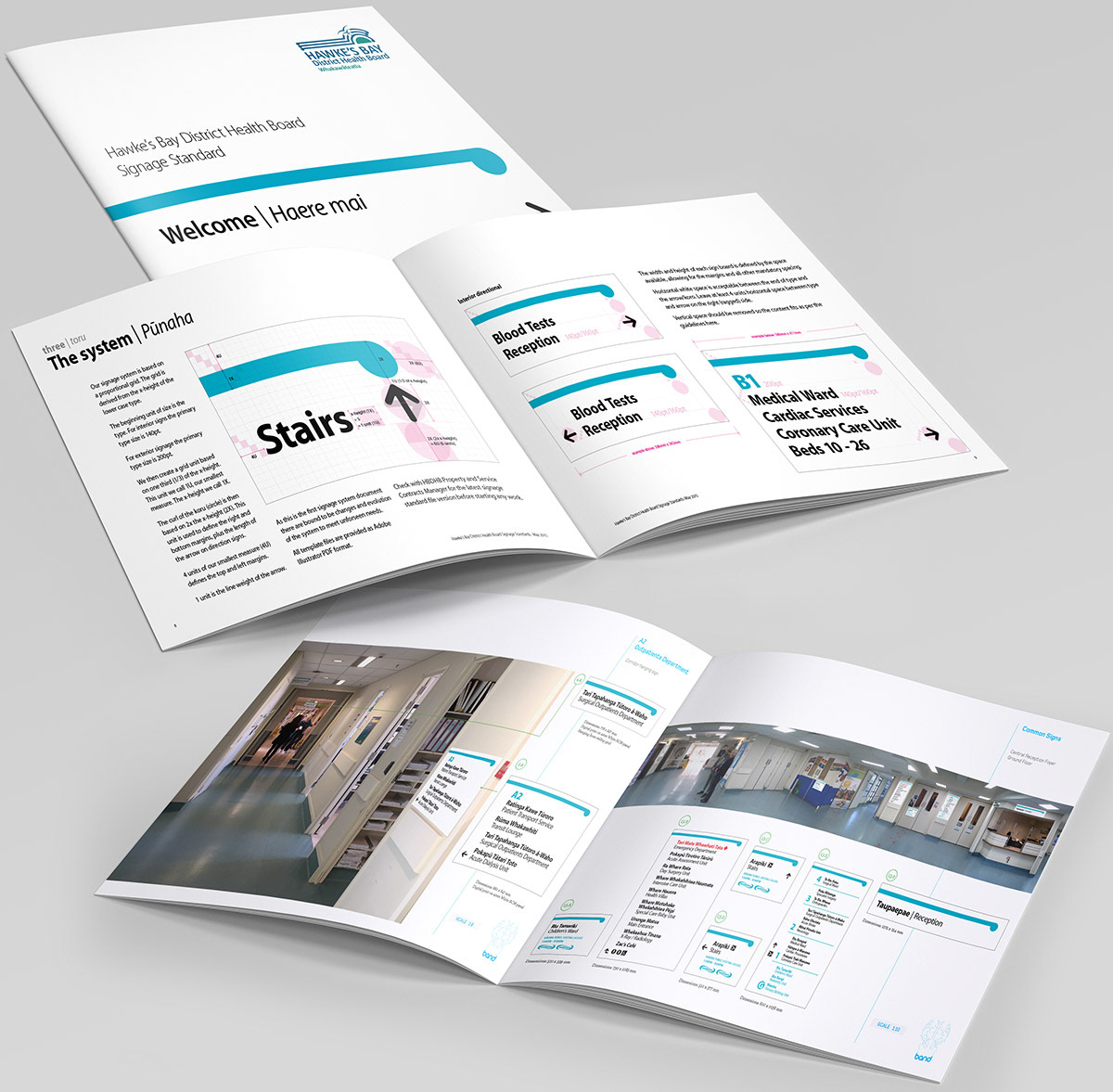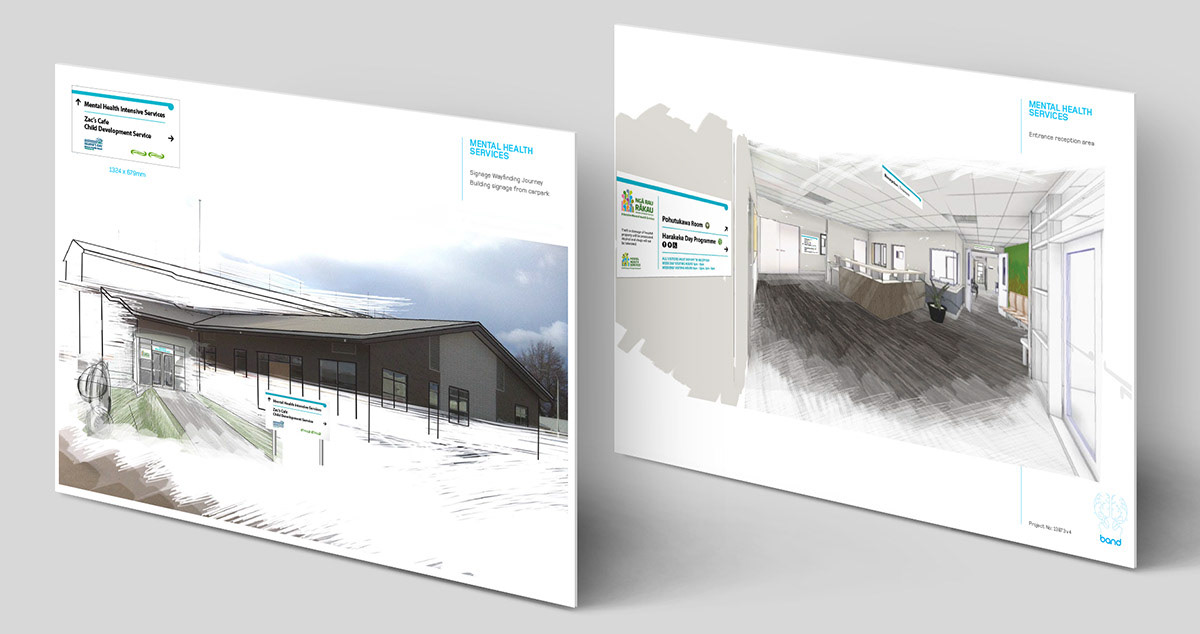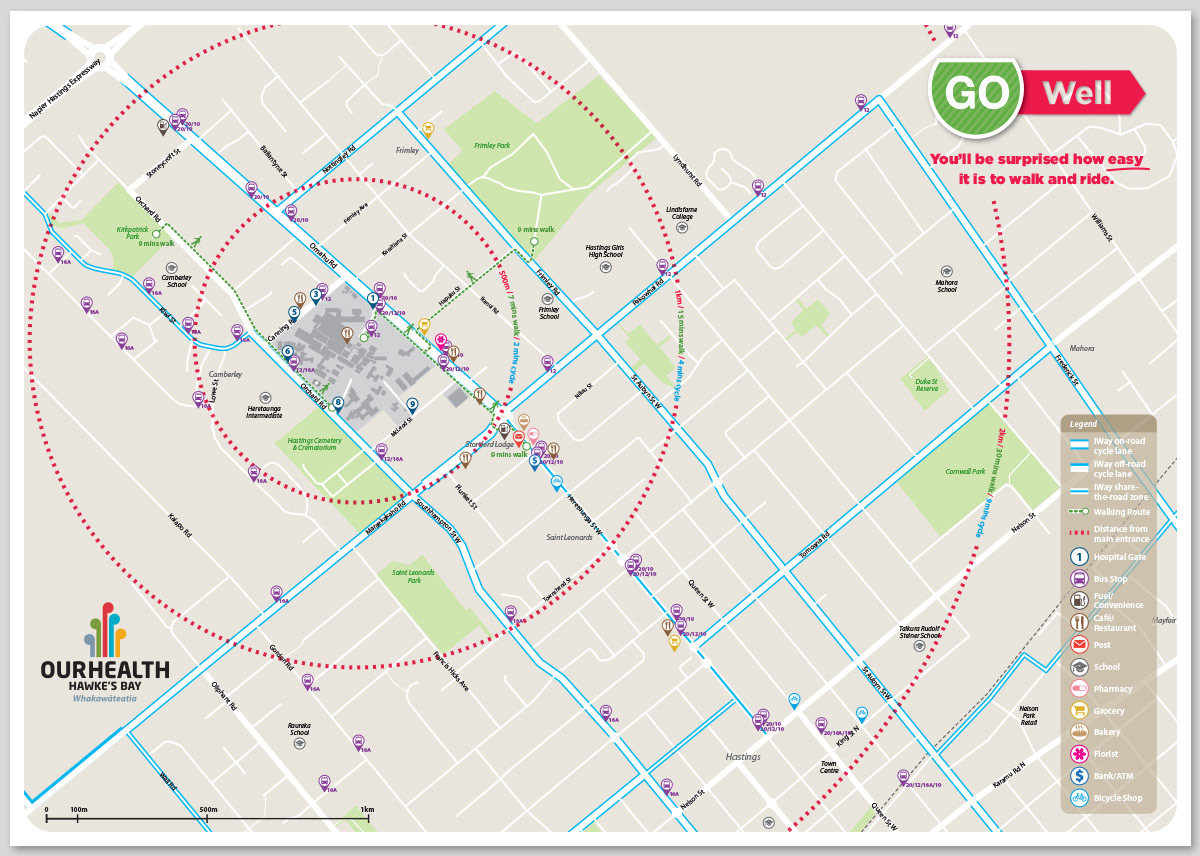 project:
 Our HuB Intranet
2017
After the success of the Our Health website, we were approached to redesign and build the district health board intranet. This is a tool used multiple times daily by over 3,000 staff. Complexities abound with security, access, usability, customisable content by user … and so much more. User interface and user experience are critical factors in the successful uptake by users. Fantastic search-ability with quick access to regularly accessed tools, contacts, calendar, policies and more, with privacy and security being critical throughout.
The dashboard is customisable to the user both in content and layout priority. Some items are fixed such as hospital status as it affects all staff, regardless of role.